Medical Panel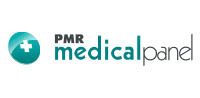 Research PMR offers access to a steadily growing panel of doctors based in Poland. Doctors on the panel come from a diverse range of specialisations and backgrounds. We invite members of the panel to contribute their insight and experience to medical and pharmaceutical market research studies conducted by Research PMR.
Our database of panellists is currently over 5,000 strong and the following specialisations are represented:
Paediatrics
General practitioners (GPs)
Internal Medicine
Allergology
Ophthalmology
Radiology
Cardiology
Surgery
Diabetology
Gynaecology
Orthopaedics
Urology
Rheumatology
Endocrinology
Our panel members have up to over thirty years of professional experience working in various types of medical institutions across Poland, from public and private hospitals through to outpatient clinics and surgeries. The panel continues to grow as we add new respondents and new medical specialisations. The credibility of each physician recruited is verified with the Central Register of Physicians of the Republic of Poland.

Using our panel of doctors for research projects ensures that the end product you receive has been enriched by thought leaders in the field being studied. The contribution of these thought leaders enables study costs and research time to be shortened significantly. This approach is especially useful in exploratory research projects and in-depth interviews, where the statistical representativeness of the sample is less relevant. Contributions from the panel are also invaluable when the size of the researched target group is small and panel participants constitute its considerable part.

The PMR Medical Panel can be used in both telephone- and computer-aided research projects.