Brand research
In nearly every country and every industry, rankings are used to identify the most valuable brands. These rankings demonstrate how brands support the sale of products. Brand research provides information on a brand's strength and potential compared to competitor brands.
How do customers perceive my brand?
What are my brand's strengths and weaknesses compared to competitor brands?
What elements of my brand's image affect sales value?
Functional differences between individual products gradually disappear, particularly in the eyes of non-specialist customers. A product in a specific price category is more frequently in preference to others thanks to the image of its producer's brand, product line brand or the brand of the product itself.

Considering the way in which customers perceive a brand, important interactions may occur between brand awareness, a brand's influence on customers' decisions and customer inclination to recommend a given product or product line. Such interactions can be identified only through comprehensive brand research.

Example areas tested as part of brand research include:
Despite high prompted awareness of a brand, why does it not enjoy a top of mind status?
Why does higher brand awareness not result in higher sales?
What prevents customers from recommending a brand or product to friends?
Our offering
Brand research comprises an analysis of brand strength and potential. The end result of our research is a report presenting the mutual relations between, on the one hand, spontaneous and supported awareness, and, on the other, declared and actual purchase. The study also gauges customers' inclination to recommend a particular brand and seeks to understand customer preferences (i.e. those products most frequently purchased by the customer). Brand research also involves an analysis of various aspects of brand image profile as well as the brand's strengths and weaknesses, comparing them to competitive brands.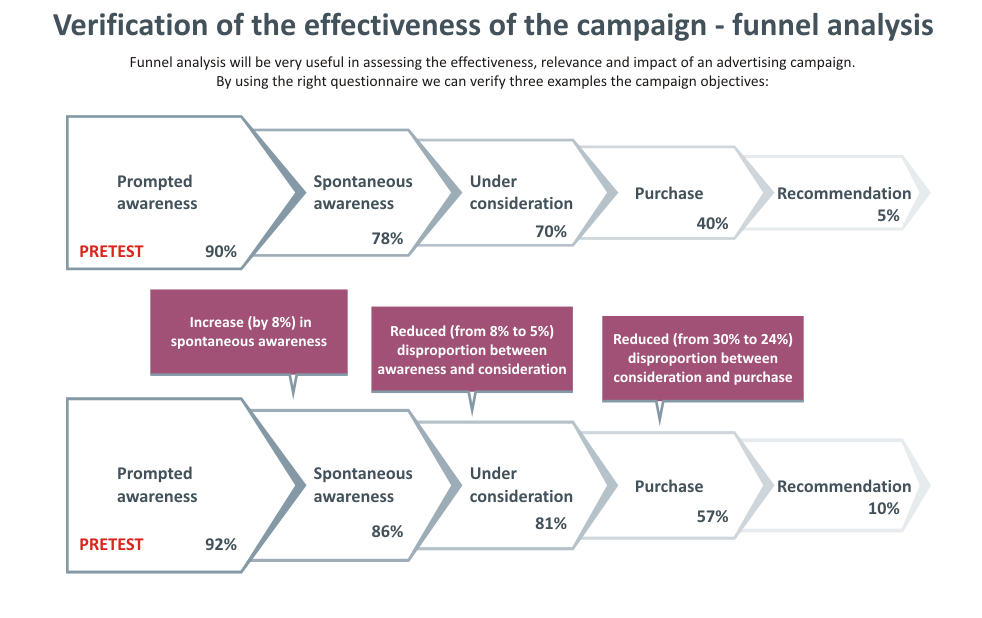 How do we deliver
To implement brand research projects, Research PMR has created its own methodology – PMR Brand Image. It is a comprehensive research tool that is used to measure the many aspects that directly influence a brand's image. Application of this methodology guarantees high-quality research and the generation of insight that can be used to improve existing business operations.