Brand Image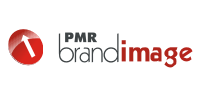 PMR Brand Image is a research methodology developed on the basis of our expertise and research experience. PMR Brand Image provides a comprehensive assessment of the way your brand and products are perceived in a given market and the information you need to ensure product and marketing strategies are effective.
A strong brand image is an important contributing factor to any successful company. Only by understanding how your brand is perceived can you develop and implement effective marketing strategies.

Brand image primarily consists of:
brand awareness,
brand perception against competitive brands,
emotional associations towards the brand,
attachment to the brand,
the brand's value for the consumer,
brand perception versus consumer behaviour,
changes in the brand-consumer relationship over time.
To investigate the sources of brand image creation, we research all characteristics of the brand (packaging, name, advertising concepts and product prototypes) through consumer opinion research, interviews with experts and Internet word of mouth. We identify those components of the brand's image that have the greatest power to affect consumer choices and recommend the most effective directions for shaping the brand image.

Drawing on our experience of serving a wide and diverse range of clients from around the world, we adjust the methodology to the specific make-up and needs of the client. Any new project begins with detailed consultations to help us understand our client's business objectives so we can help achieve their goals.

We conduct both qualitative and quantitative research:
Qualitative brand image research
The client receives a report on the qualitative image of the brand, as seen through the eyes of the consumer. This is accompanied by new suggestions for marketing communication. A qualitative study can be an independent research project or a stage that precedes a quantitative study.

The following techniques for data collection are used in conducting research projects: focus groups (FGI), in-depth interviews (IDI), ethnographic research and Internet content studies.
Quantitative brand image research
Quantitative methods are used to measure a brand's potential compared to its competitors, assess the brand image using different customer groups, and perform market segmentation.

The use of analytical techniques is instrumental in finding aspects of a brand relevant to consumer choices and identifying the brand's competitive advantages.

The following data collection techniques are used to conduct research projects: telephone (CATI) and face-to-face surveys, central location tests (CLT), hall test, exit polls and online research.